Tunisian delegation visits Austria on Pollutant Release and Transfer register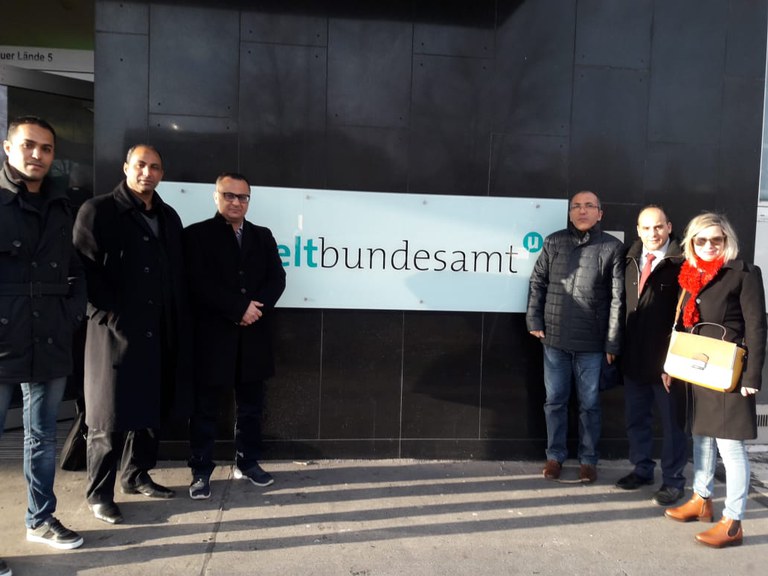 © UBA-Vienna
In the framework of the  ENI-SEIS II South support mechanism, a delegation of Tunisian experts from Ministry of Industry, Tunisian Environment Agency (ANPE) , Tunisian Observatory (on Environment and Sustainable Development OTEDD) and Waste Agency (ANGED) visited the Environment Agency Austria ( Umweltbundesamt) in Vienna from 28-31 of January 2019 to learn more about Pollutant Release and Transfer Register (PRTR).  
Improving the availability of reliable environmental data by strengthening environmental monitoring and information management is needed for environmental policy-making. Industrial emissions are one of the top priorities to tackle one of the main sources of pollution of the Mediterranean Sea and contribute to the H2020 initiative "depollution of the Mediterranean sea".
For tracking and monitoring sources of pollution a Pollutant Release and Transfer Register (PRTR) has been proven to be an efficient tool. PRTR Programme was introduced in the Mediterranean region as part of the UNEP-MAP MED POL Programme, in the form of pilot projects to be implemented in selected industrial areas. Recently, with the support of the European Environment Agency – UN environment/MAP - ENI SEIS II South, Tunisia received financial support to conduct a PRTR pilot project.
During this 4-day visit Tunisian experts:
exchanged experiences in the field of PRTR implementation (institutional set up, legal basis and technical implementation);
jointly developed a set of  recommendations for PRTR implementation in Tunisia, including drafting of next steps;
visit selected industrial sites.
Austria (as well as the European Union) signed the UNECE protocol on pollutant release and transfer registers in 2003. Furthermore, the Austrian PRTR Regulation (transposition of E-PRTR regulation EC No 166/2006) has been established as a national legislative instrument. It includes additional national stipulations, e.g. on the registration of facility owners and additional data that are to be delivered. The Environment Agency Austria is  responsible for the annual quality checks of PRTR data at national level. It checks the consistency of PRTR reports submitted by Austrian operators within the time series and among facilities that perform the same activities. In addition, the consistency of E-PRTR data with data from other reporting obligations is checked. These checks are performed by a team of experts from different departments (air, waste, water, agriculture). After completing the checks on PRTR data, the Environment Agency Austria submits the E-PRTR data to the European Commission.
At national level, an electronic reporting tool for the submission of PRTR data by operators was established by 2007, which was the first reporting year under the EU PRTR Regulation 166/2006/EC. This reporting tool was developed by the Environment Agency Austria and is maintained and operated by the Agency. It is an information network which allows enterprises and authorities to handle registration and notification obligations in the waste and environment sectors online. Its user groups are enterprises, operators and owners of plants as well as national and local authorities.