New programme management officer at UN environment Mediterranean Action Plan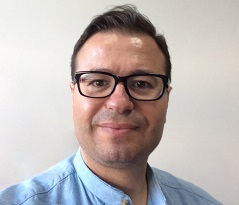 © UN Environment /Mediterranean Action Plan
Mr Erol Cavus  joined UN environment Mediterranean Action Plan in May 2017, as programme management officer in Mediterranean Pollution Assessment and Control Programme (MED POL). Mr Cavus is responsible for the execution of the Contribution Agreement signed between UN environment Mediterranean Action Plan and EEA and as project officer for the implementation of ENI SEIS II South Support Mechanism. 
Before joining the MED POL team, Erol worked as environmental expert at the Department of Marine and Coastal Management of the Ministry of Environment and Urbanization of Turkey and was responsible for policy and technical matters related to the Barcelona and Bucharest Conventions. He was engaged in the work of the Mediterranean Action Plan system for a long time, representing his country in several technical meetings as well as meetings of the Contracting Parties. Erol brings with him a rich, technical national and regional experience on issues related to marine and coastal environment data management, including as the National Focal Point of Turkey for INFO/RAC. 
Erol  also has a good knowledge and working experience of the European Environment Agency. He was engaged with the EEA as project manager and involved in developing capacity building activities with East countries within the ENPI-SEIS I project for gradually implementing the SEIS principles.