Jordan - Kickoff of national monitoring information system for municipal solid waste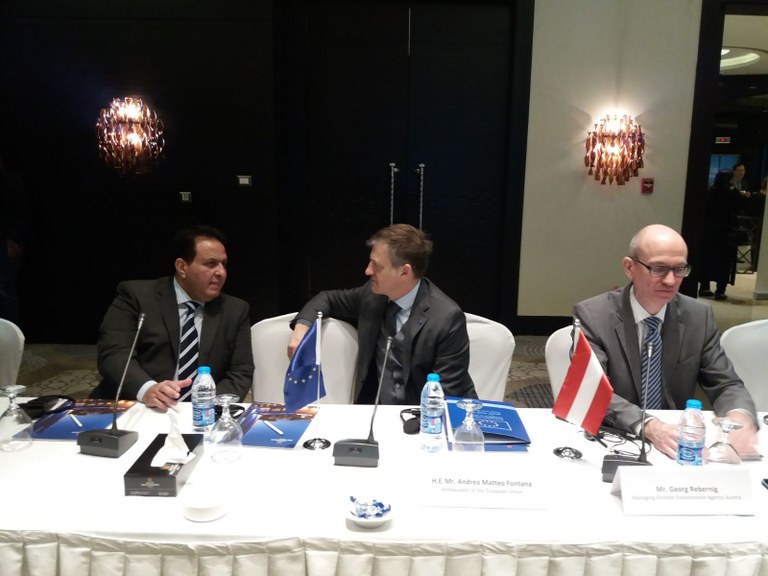 On 19 March an EU-funded project was launched to respond to Jordan's national strategy on solid waste management. Over the next 2 years, the EUR 3.8 million project implemented by the Environment Agency Austria (Umweltbundesamt) will be supporting the Jordanian authorities in developing a national monitoring information system for municipal solid waste. The project marks a pivotal milestone of cooperation between Jordan, the EU and Austria.
Together with the Jordan Ministry of Environment and the Ministry of Municipal Affairs, a team of experts under the leadership of the Environment Agency Austria will be analysing the legal framework and processes for the registration, disposal and recovery of municipal waste. In close cooperation with national stakeholders, the project team will develop and implement a tool for the electronic data management of waste data, which will simplify reporting and notifications to regulatory authorities, make monitoring of landfills easier and be accessible to the public. In seminars and training courses (e.g. landfill leachate measurements), the know-how of regional and local authorities and of other institutions involved in waste management will be improved.
The EU-funded project aims to strengthen the capacities of the Ministry of Environment and department of statistics to establish a National Monitoring Information System for Municipal Solid Waste so that the Ministry of Environment can efficiently fulfil its monitoring role. This project is in line with the EU's commitment to supporting Jordan in responding to its economic and environmental challenges. The EU Ambassador said that 'The EU supports Jordanian institutions in improving service delivery for the citizens of Jordan and for the Syrian refugees. Waste management is a critical sector that we are proud to support with an overall investment of EUR 120 million.'
In parallel, Jordanian Minister of Environment Yaseen Al-Khayyat said that his ministry is working on developing a new framework law to deal with the issue of solid and liquid waste and its management within one reference, which will open the way for attracting more investment in this sector. For more information, see Jordanian Ministry of Environment here.
For more Information
At the EU Delegation to Jordan:
Ms Reem Al Jazi, Press Officer,
Phone : +962 6 4607000
Email : Reem.AL-JAZI@eeas.europa.eu
At the Environment Agency Austria:
Petra Kestler, Environment Agency Austria Press Office,
Phone : +43/1343045432,
E-Mail : petra.kestler@umweltbundesamt.at