ENI SEIS II South supports provision of technical solutions to the Mediterranean countries to further develop regional infrastructure and data flows based on SEIS principles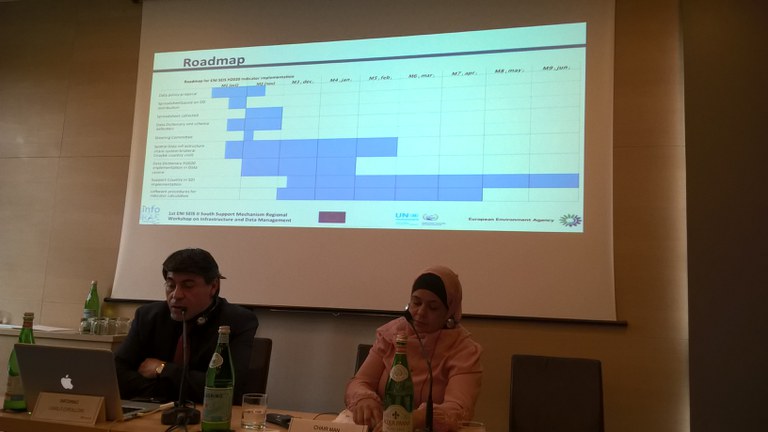 The EEA and UN environment /MAP regional activity Centre on Information and Communication (InfoRAC) organised the first ENI SEIS South Supporting Mechanism regional workshop on infrastructure and data management in Rome, 4-5 October 2018. 
The meeting was attended by ENI SEIS South representatives from Egypt, Israel, Jordan, Libya, Morocco, Palestine, Tunisia and the MED POL National Focal Points from Albania, Bosnia and Herzegovina, Montenegro, and the INFO/RAC National Focal Points from Albania, Algeria, Bosnia and Herzegovina, Cyprus, France, Greece, Israel and Slovenia, as well regional thematic experts, UN environment/MAP, the EEA, European Topic Center (ETC), Austrian Environment Agency (UBA) and Eau de Web.
The objectives of this workshop were:
(a)    to propose training activities to national experts to collect and share data through Spatial Data Infrastructure as a reporting infrastructure developed by UN Environment/MAP-INFO/RAC in the framework of ENI SEIS II Project; relevant to H2020 Indicators;
(b)    to discuss and agree on the data dictionaries developed for H2020 indicators, as well organizing capacity-building activities to support data exchanges to populate the H2020 indicators.
 Meeting documents (agenda, presentations, meeting report) are available here | Read more on data management and infrastructure here