4 June 2019 | In-depth training on the development of the state of environment reports in Armenia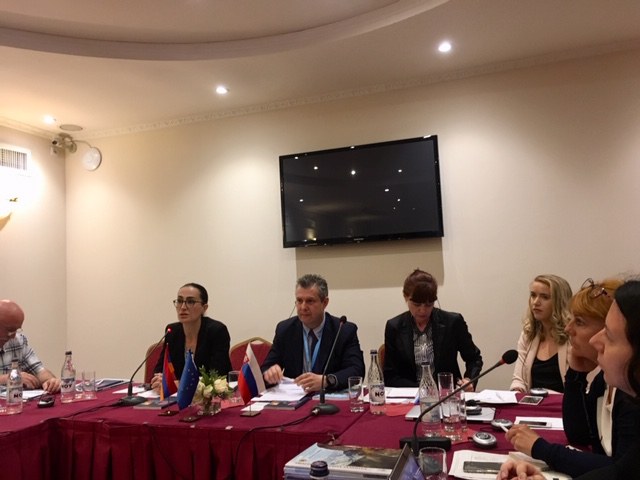 The EEA and Slovak Environment Agency specialists delivered training on the state of environment reporting and assessment tools to Armenian experts. The opening address was delivered by the First Deputy Minister of the Ministry of Environment, Irina Ghaplanyan, and the International Aid/Cooperation Officer from the EU Delegation to Armenia, Andrea Baggioli.
This training developed institutional capacities in providing timely, relevant and reliable information to policymakers and the public. Capacity-building in areas such as data collection, environmental assessments and accounting is integral to the common efforts and approach to tackling global issues such as climate change and global warming. This is in line with international commitments related to the capacity-building, technology and systemic issues targets of SDG 17, to 'Strengthen the means of implementation and revitalize the global partnership for sustainable development'.
This event, which is a part of ongoing EU-funded technical assistance, enhances institutional and methodological capacity in environmental assessment reports and contributes to sound environmental governance. Comprehensive environmental assessments enable policymakers to take targeted actions and show systemic links to policy interventions. Strengthening this capacity helps to produce streamlined environmental reports, contributing to regional and global reactions to environmental issues.
See photos from the event and the agenda.
The event was covered by the Ministry of Environment, the Statistical Committee and the Slovak Environment Agency.