21-22 February 2018 | Joint OECD/UNECE Seminar on SEEA Implementation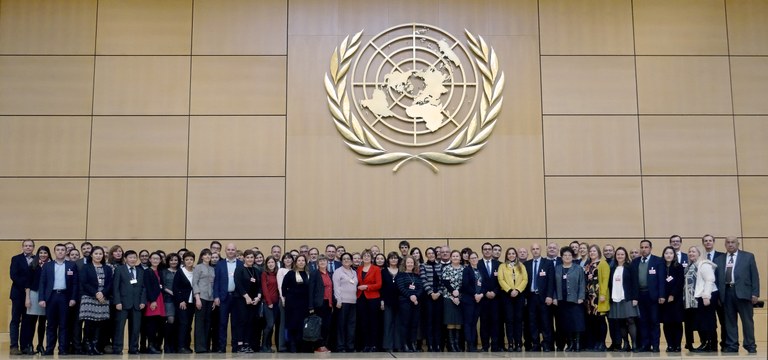 Geneva
Environmental experts and statisticians from 18 countries together with representatives of United Nations Statistics Division (UNSD), the United Nations Environment Programme (UNEP), International Labour Organization (ILO), World Bank, European Commission – Eurostat, European Environment Agency (EEA), Organisation for Economic Cooperation and Development (OECD), Asia Development Bank partook in the event. The ENI SEIS II East funded participation of the NFPs and experts from Eastern Partnership countries.
 According to the global assessment, the regular funding of environmental-economic accounting activities is one of the main obstacles to SEEA implementation. Seminar participants stressed that limited access to underlying data is a considerable problem for many national statistical offices. Strategic implementation plans remain the institutional mechanisms for user engagement and good communication towards policy makers, researchers, users and journalist. These plans play a key role ensuring alignment of SEEA-related products with policy demands and help to overcome the funding issue. Thus, preparation of the national SEEA implementation plans –road maps serves as a sound start.
In such context, the ENI SEIS II project plays an important role to support implementation of environmental accounting and development environmental information platform at country context regarding the availability and accessibility of data to compile the SEEA accounts.
The EEA contributed with the working paper on the SEEA progress in Eastern Partnership countries. The paper is an assessment of self-assessments based on the interviews of national focal points and environmental experts undertaken in May and August 2017 and is available on the project website: https://eni-seis.eionet.europa.eu/east/areas-of-work/Indicators%20and%20Assessments.
The working paper includes an assessment of status of national implementation of SEEA and identifies priorities for the future. ENI SEIS II East project's regional road map for the SEEA progress and describes SEEA implementation steps.
Meeting documents can be consulted here: https://www.unece.org/index.php?id=47522