18-20 April 2018 | In-depth training on the development of the state of environment reports in Republic of Belarus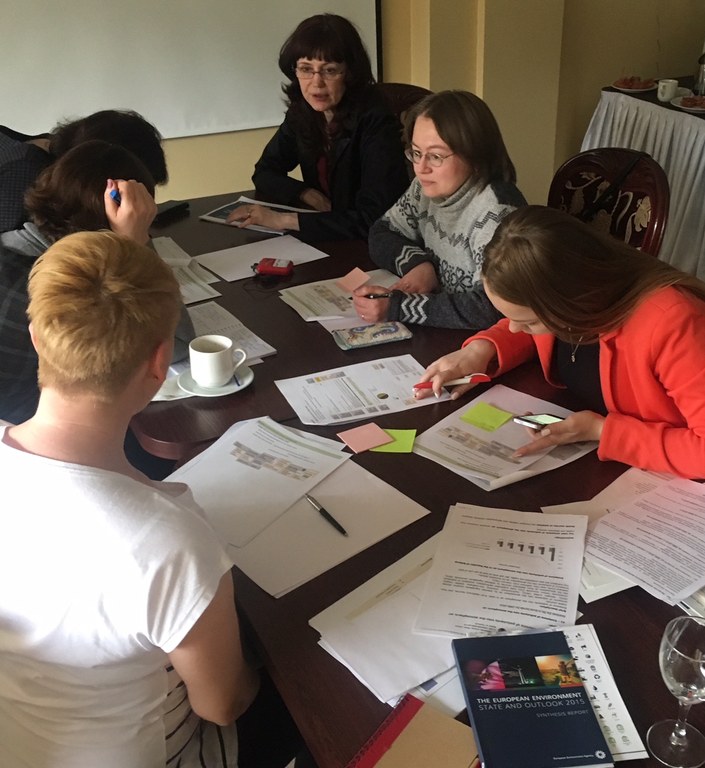 BY
Republic of Belarus, the European Environment Agency and Slovak Environment Agency held a 3-day training session, focusing on the development of the State of environment reports.
The EEA and Slovak Environment Agency joined efforts for providing technical assistance on development of national institutional capacities to support a regular reporting on environment process at national level, assessments on environment and linked with multiple decision and policymaking purposes.
State of environment reports aim to provide a comprehensive assessment of the environment's state, trends and prospects in a given area to inform making and implementation of   environmental policies. Such assessments present information on the environmental pressures, driving forces and societal responses.  Environmental assessments support sustainable development by providing   timely, targeted, relevant and reliable information to policymakers and the public.
'Seminar was very fruitful.  Group work was practical and extremely useful.  We have discussed challenging questions and personally, I have received very useful information for my work.' Alena Bahadziazh, Center for Hydrometeorology
'I have received experience in working with data, new approaches that were devivered by the seminar will enable us to improve our work with data and information sharing with variety of users.' Elena Vasilenok, Center for Hydrometeorology
'Seminar was very well organised with regards to timing, topics and involvement of participants.  The effectiveness of the seminar was in discussions regarding preparation of the SOER and environmental indicators.  We have outlined next steps to advance our cooperation.'  Elena Kaminskaya, Ministry of Natural Resources and Environmental Protection of the Republic of Belarus   and National Focal Point of the ENI SEIS II East Project

Read more information regarding Assessments Area of the Project